The Martyr Mezlûm Hesekê training cycle started at Martyr Dijwar Afrin Academy Girê Spî one month ago with the participation of 238 fighters, has ended. The fighters received military and ideological lessons during the one-month training cycle.
Syrian Democratic Forces (SDF) commanders and several civilians attended the ceremony marking the end of training.
Speaking at the ceremony, SDF Commander Dijwar Girê Spî stated that international community did not fulfil their responsibilities in the face of savage practices being committed in the ongoing war in Syria. He remarked that the peoples of Northern Syria managed to frustrate the attacks with the resistance of fighters.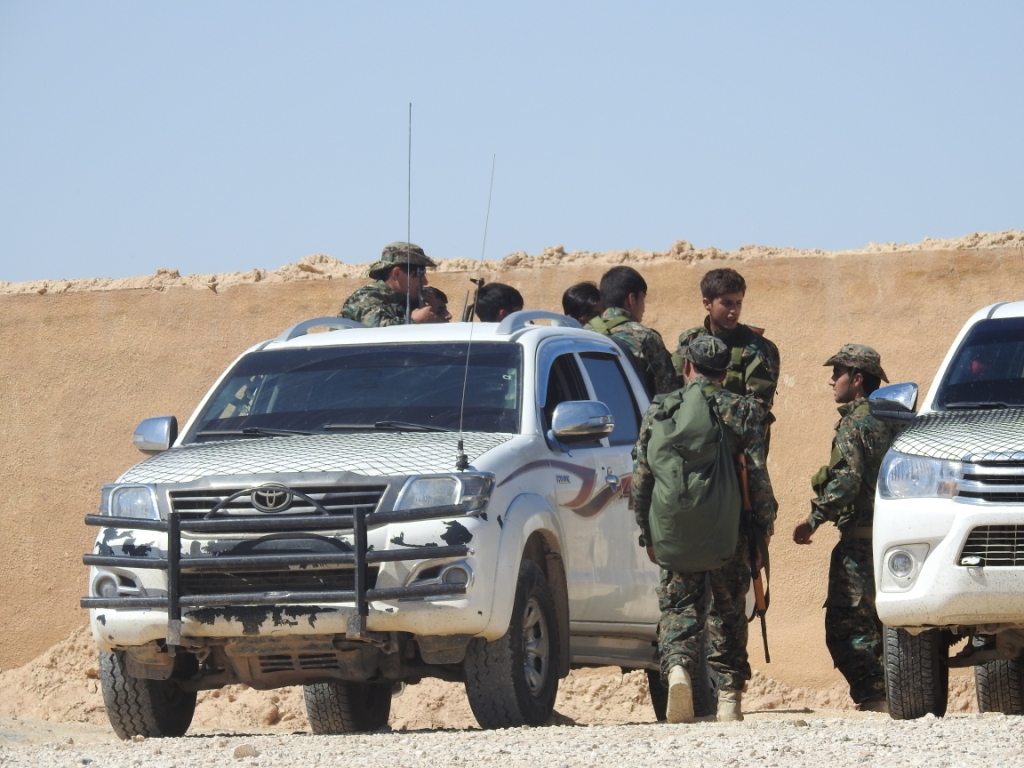 Dijwar Girê Spî stressed that they would be defending the oppressed peoples until the last drop of their blood.
Following speeches, the new recruits took their oath and officially joined the SDF ranks.
The ceremony ended with Kurdish traditional dance halay.