Yazidis living in Sheikh Maqsoud neighborhood of Aleppo opened Yazidi House on occasion of the 4th anniversary of Shengal Genocide.
The opening ceremony was attended by dozens of neighborhood residents, representatives of Yazidi House and civil institutions.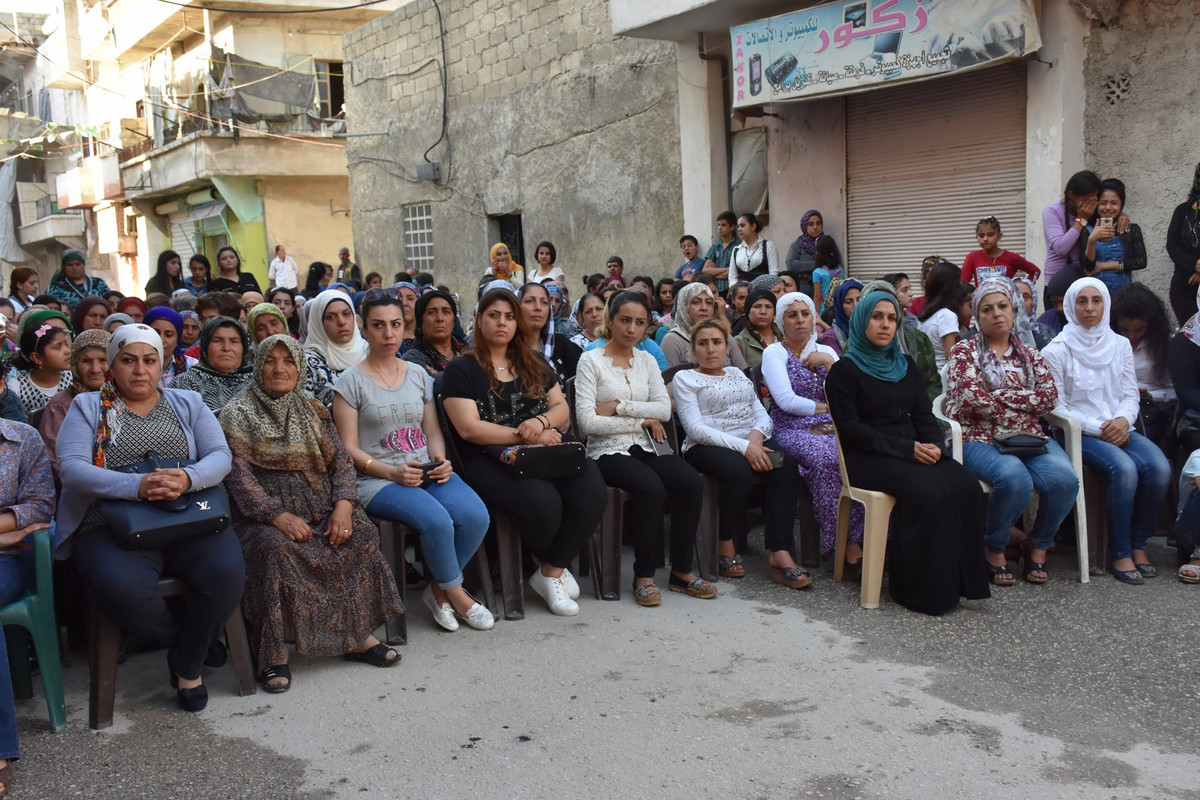 The ceremony began with a minute's silence in memory of all the martyes, after which speeches were delivered by Rojîn Musa on behalf of Yazidis living in Aleppo, Şêx Elî Hesen on behalf of Religious Constituents, women's movement Kongreya Star member Hêvin Silêman and TEV-DEM (Democratic Society Movement) member Sekîne Çerkes.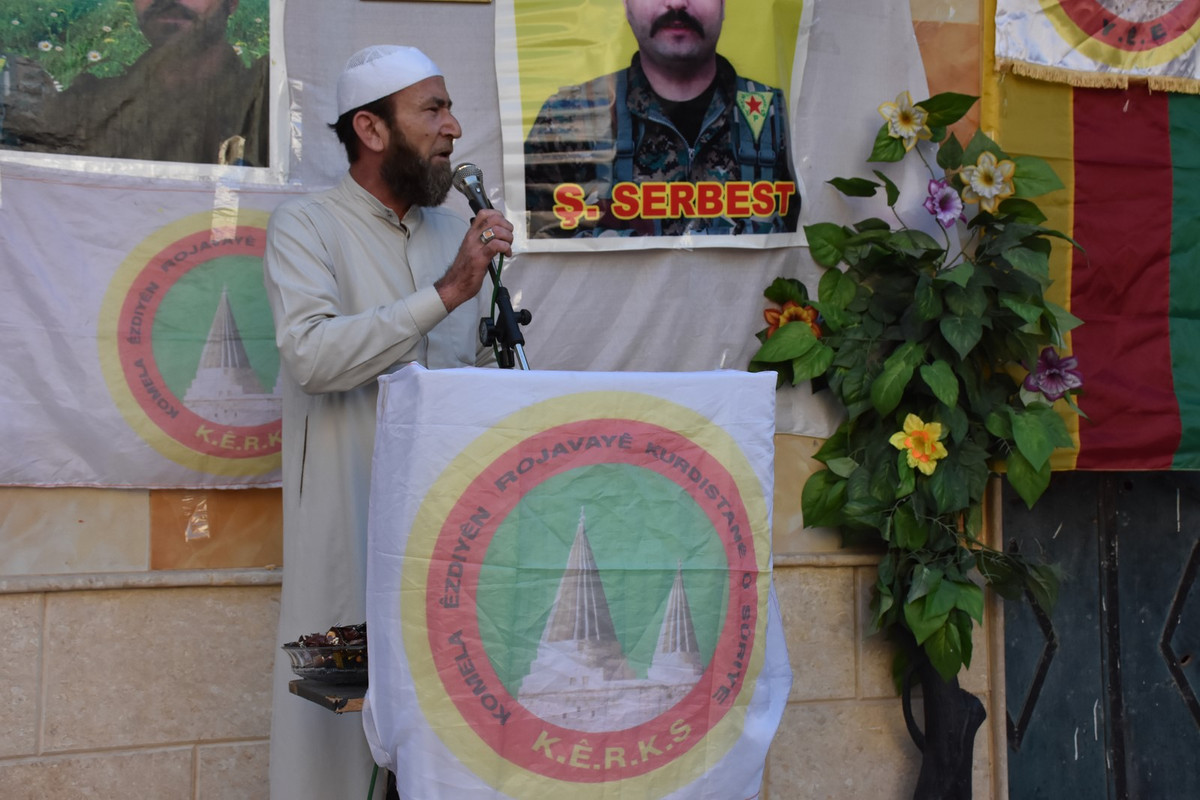 Speakers congratulated the people of the region for the opening of the Yazidi House, wishing it to conduce toward strengthening co-existence.
The ribbon of the Yazidi House was cut by relatives of martyrs, after which Yazidi House Co-chair Nesrîn Gulê read a statement.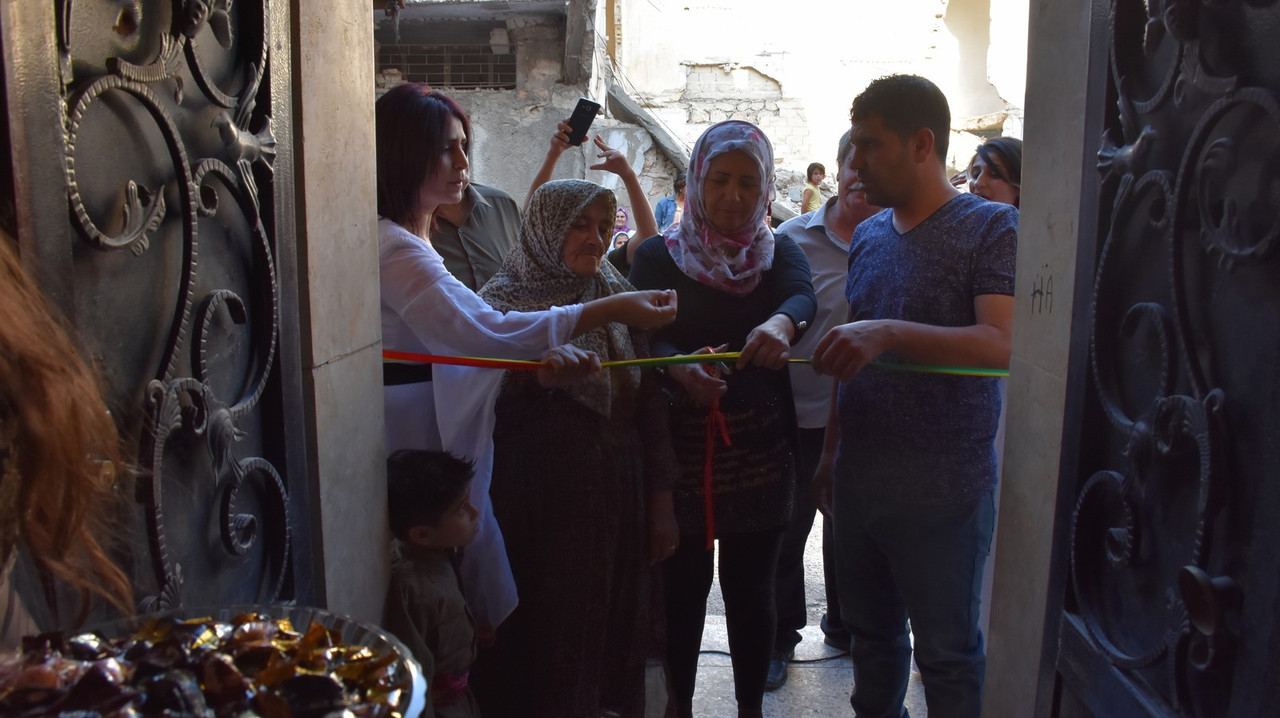 The statement said the following; "Four years have passed since the Shengal genocide. Thousands of Kurdish Yazidis are still living in refugee camps and waiting to return home. Hundreds of women and children are still in ISIS captivity. August 3, 2014 Shengal genocide will remain as a black mark on all humanity."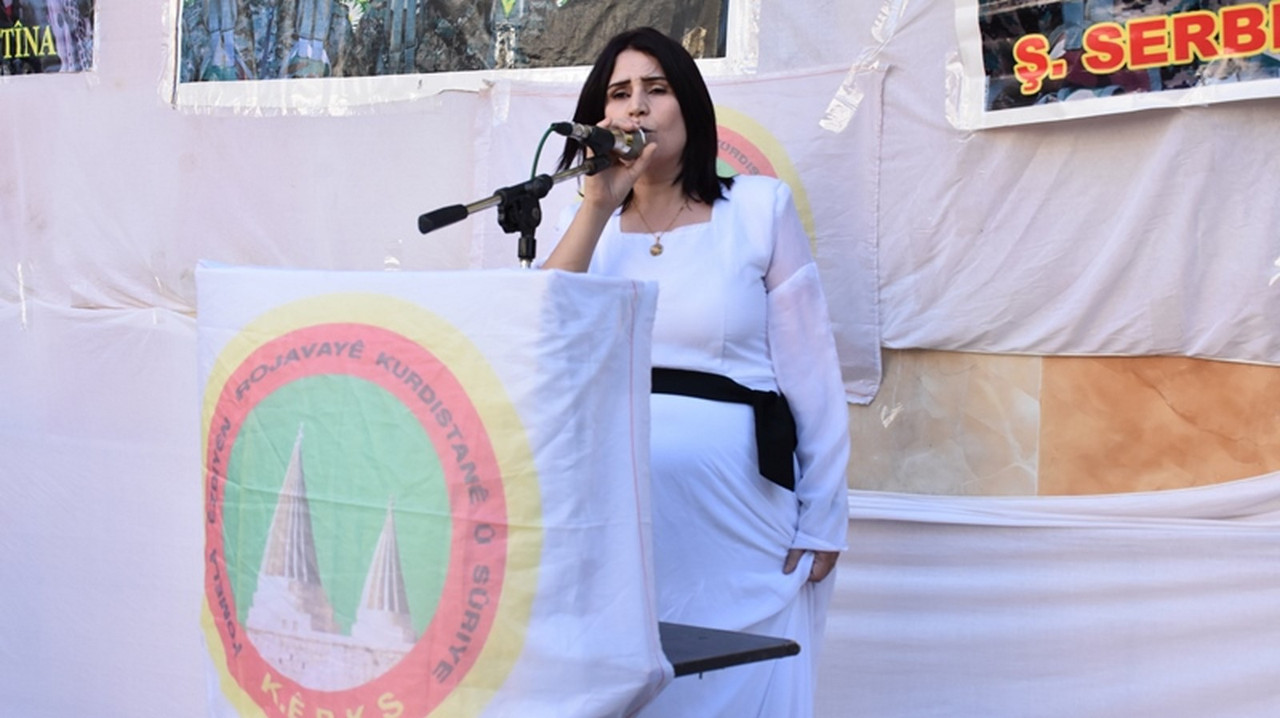 Nesrîn Gulê recalled that the true face of those who had claimed to be the defense force of Shengal people was revealed during the genocide, adding; "The retreat of peshmergas from Shengal without firing a single bullet manifests their grudge against the Yazidi faith. However, the plans to annihilate Yazidis was frustrated thanks to the heroic battle of YPG/YPJ fighters and Yazidis were rescued from a cruel genocide."
Messages of celebration were read out at the end of the ceremony.